COVID-19: OUR COMMITMENT TO YOU
March 19, 2020
News
COVID-19: OUR COMMITMENT TO YOU
July 1, 2020
We take your health and safety seriously, due to the recent spread of COVID-19, we have reinforced our existing high sanitization and cleanliness standards to keep our guests and team members healthy.
May 30, 2020
In good times we work together to serve you with a smile!
In tough times we came together to help each other.
The Prestige Holdings family came out in full force to prepare 2,700 goodwill hampers in just a few hours. Together we can achieve anything. Together we will fight Covid-19.
Video courtesy sgpstudiostt
#truckloadsofgoodwill #fightcovid19
We've missed you too and can't wait! #KFCyoutomorrow. #Backtogetheragain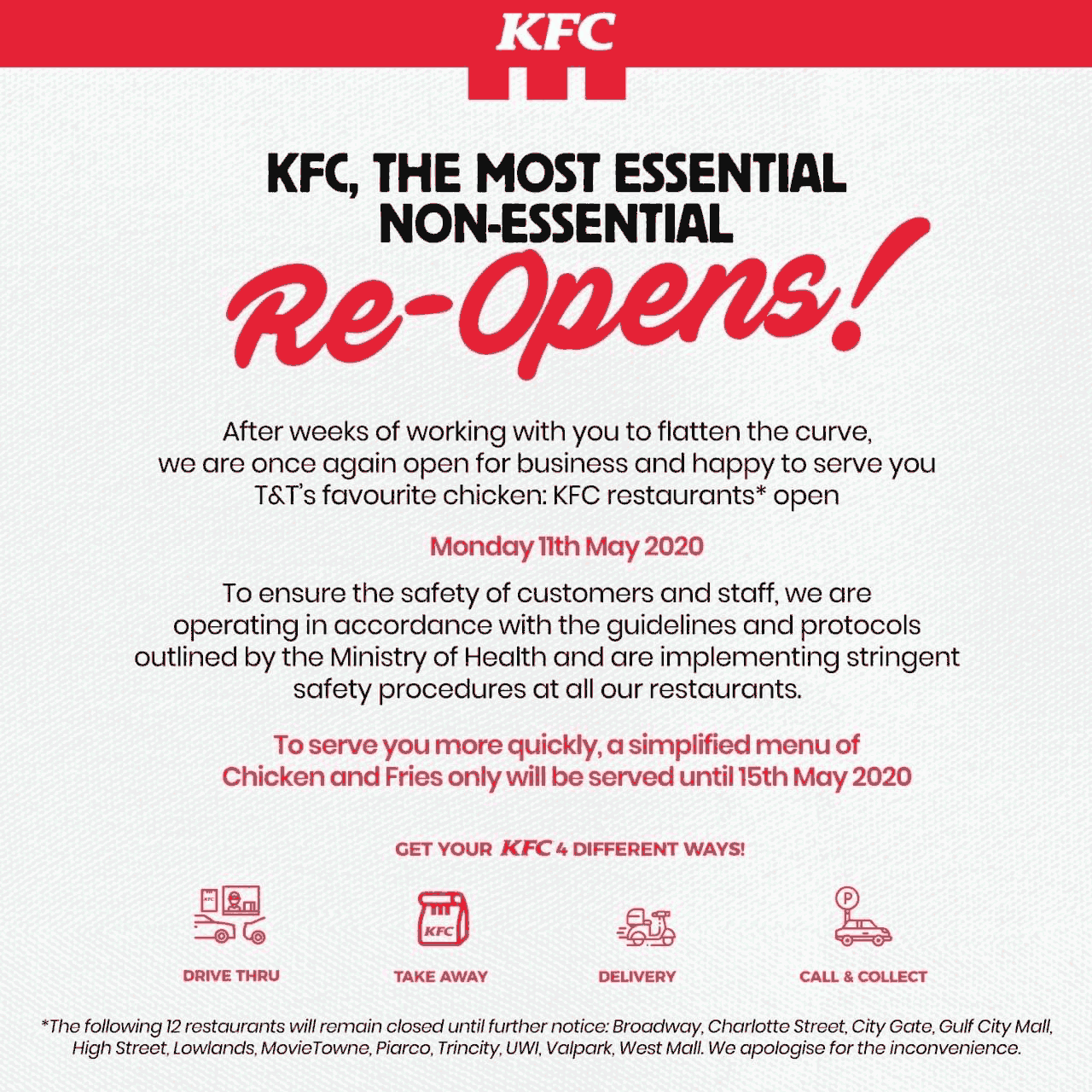 Goodwill by the Truckload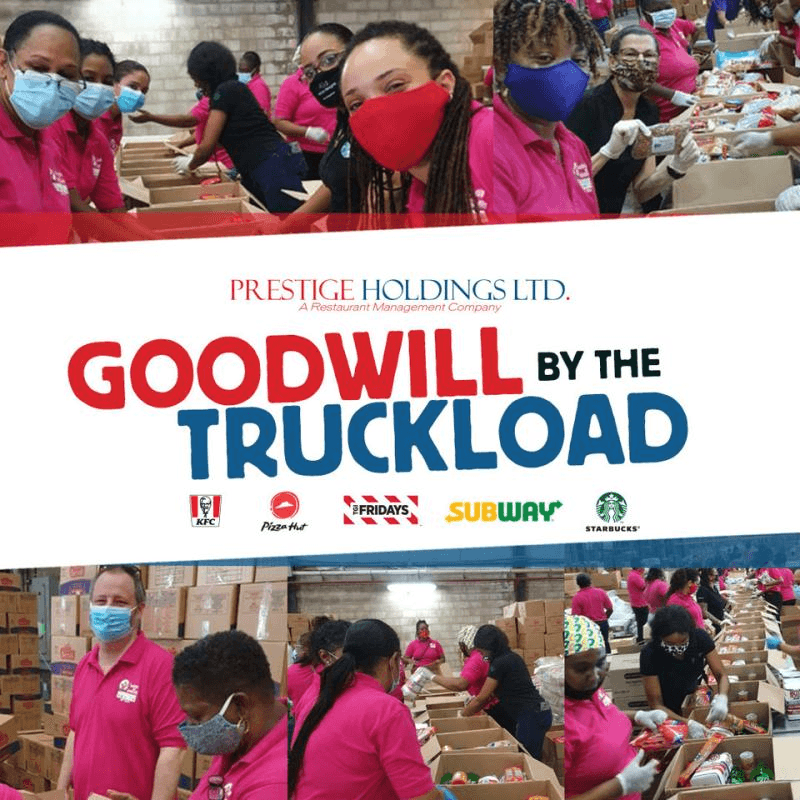 Packed with goodness and care… in collaboration with the Sally & Victor Mouttet Foundation and Arawak Co Ltd., the Prestige Holdings Family packed over 2,700 hampers plus a chicken for all team members of KFC, SUBWAY, TGIFridays™, Pizza Hut and Starbucks. The hampers and chicken will be distributed tomorrow.
Victor & Sally Mouttet Foundation to make $3 million donation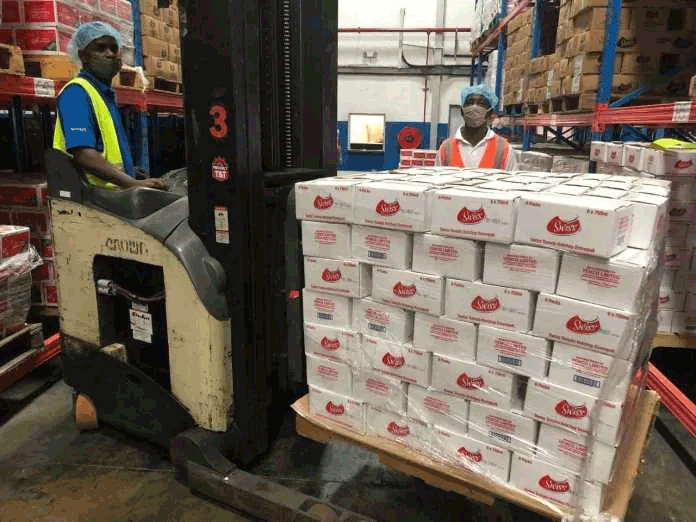 NGOs, religious organisations and regional bodies are among several entities to benefit soon from a substantial donation by the Victor & Sally Mouttet Foundation, to assist in social support efforts during the COVID-19 crisis.
According to an official statement from the Foundation's publicist—Valdez & Torry International—a total of $3 million dollars will be provided to assist those most in need.
Some $2 million worth of food products will go to various civil society bodies, to help them reach the most vulnerable in this country.
Meanwhile, $1 million dollars in food and emergency grants will be channelled towards the Foundation's contributing partners' employees who have been displaced by the coronavirus crisis.
The $3 million donation is intended to be part of the national response to the hardship being experienced by many families and individuals in Trinidad and Tobago due to the COVID-19 pandemic.
Contributing partners to the Foundation include Agostini's Limited, Prestige Holdings Limited and Victor E. Mouttet Limited.
KFC starting online coaching during pandemic
KFC T&T supports the continued development of cricket during the COVID pandemic.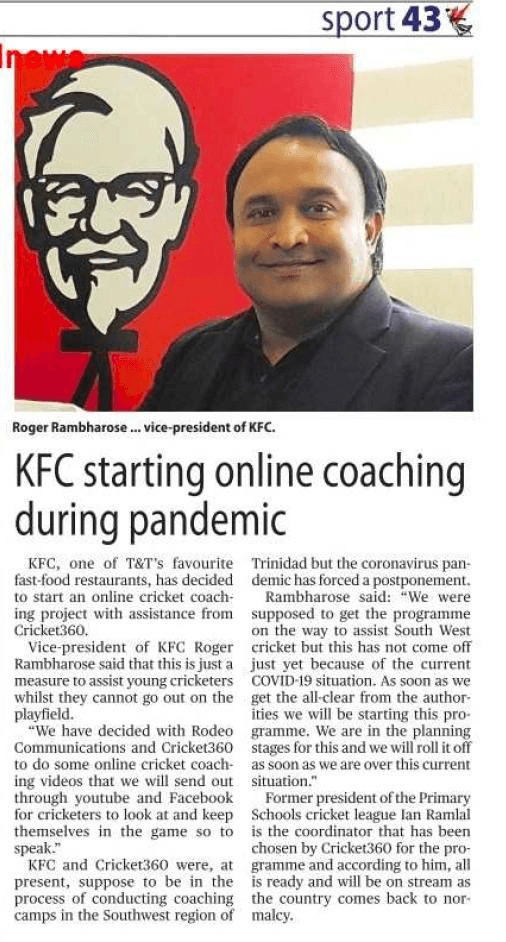 KFC donates 1,000 meals to police officers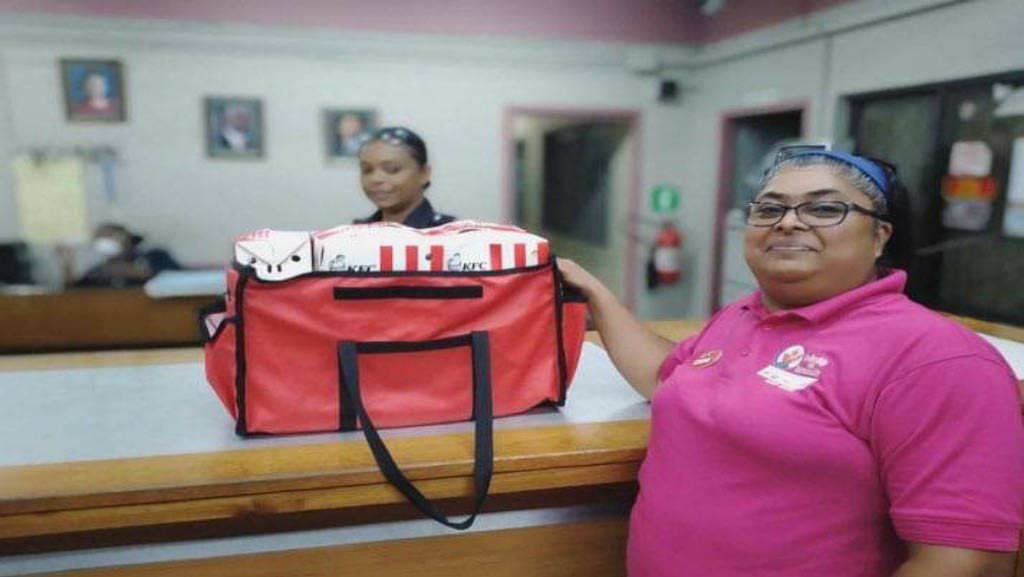 KFC has delivered 1,000 meals to police stations nationwide to show its support and appreciation for the Trinidad and Tobago Police Service (TTPS), as it does its part to fight the COVID-19 virus.
The restaurant said the hardworking and committed officers of the TTPS have been putting their lives on the line every day, fulfilling their duties to help manage the spread of COVID 19.
"They have had to leave their families, under a nationwide 'Stay at Home' protocol to help fight this battle on our behalf. Not enough can be said to thank each of them for all they continue to do under these circumstances," it said.
As such, KFC said it decided to pay tribute to the officers, with a 'thousand notes of gratitude', in the form of one thousand meals.
"However, KFC restaurants nationwide, from Mayaro to Scarborough, decided to have a thousand notes of gratitude - in the form of one thousand KFC meals - deployed and delivered to officers at locations throughout the country.
"A small token of appreciation and support which we can all add to in our own ways, in order to spread the spirit of positivity and hope that will see us all through this time."